Wastewater Treatment Technology
Economical and Environmentally Friendly Alternatives
Digestco Limited in Olds, AB proudly brings you its patented wastewater treatment technology. This is a great option if you are looking for an eco-friendly alternative to traditional sewage treatment methods. We offer our products and services to municipalities, commercial establishments, apartment buildings, or anyone who can benefit from them.
How Our Wastewater Treatment Technology Works
The existing methods of treating wastewater used manufactured bacteria (sometimes referred to as enzymes), detergents, or solvents which were not predictable in all environments and not environmentally friendly. Our efforts were based on the theory that it would be better to use resident or indigenous bacteria. Most environments that contain organic materials have their own unique bacterial life forms, and our thesis was to find a way to make them "work" harder and more efficiently in their digestion process.
Our products are composed of mixtures of various vegetable extracts to create a high-energy carbohydrate. This energy is transferred to the resident bacteria which increases their metabolic rate creating more "workers" to digest the organic compounds present. Adding our products helps balance the bacterial species, providing a more complete digestion process.
This technology is truly environmentally friendly because it is agriculture-based and is using renewable resources with no "side effects" of unwanted residual organic compounds.
DOES IT WORK … SEE BELOW
LIFT STATION RESULTS
BEFORE
AFTER USING Accelerate®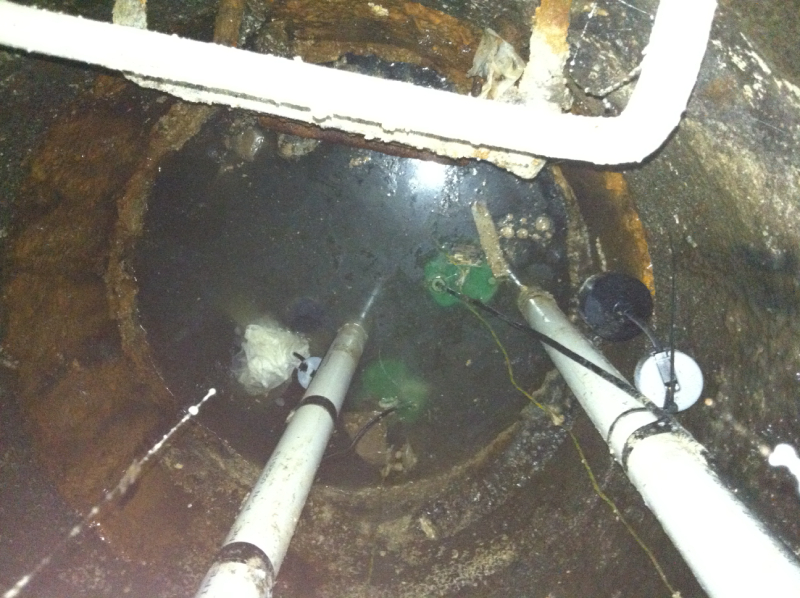 View Our Wastewater Treatment Products
Browse through our list of sewage treatment products to learn what method is most appropriate for your needs. To learn more about our product line and services, you may speak with our professionals by giving us a call. You may also send us an email if you have any inquiries.